5 Ways to Save Money on HubSpot in 2023 - Discounts, Savings, and More
(Updated July 25th 2023)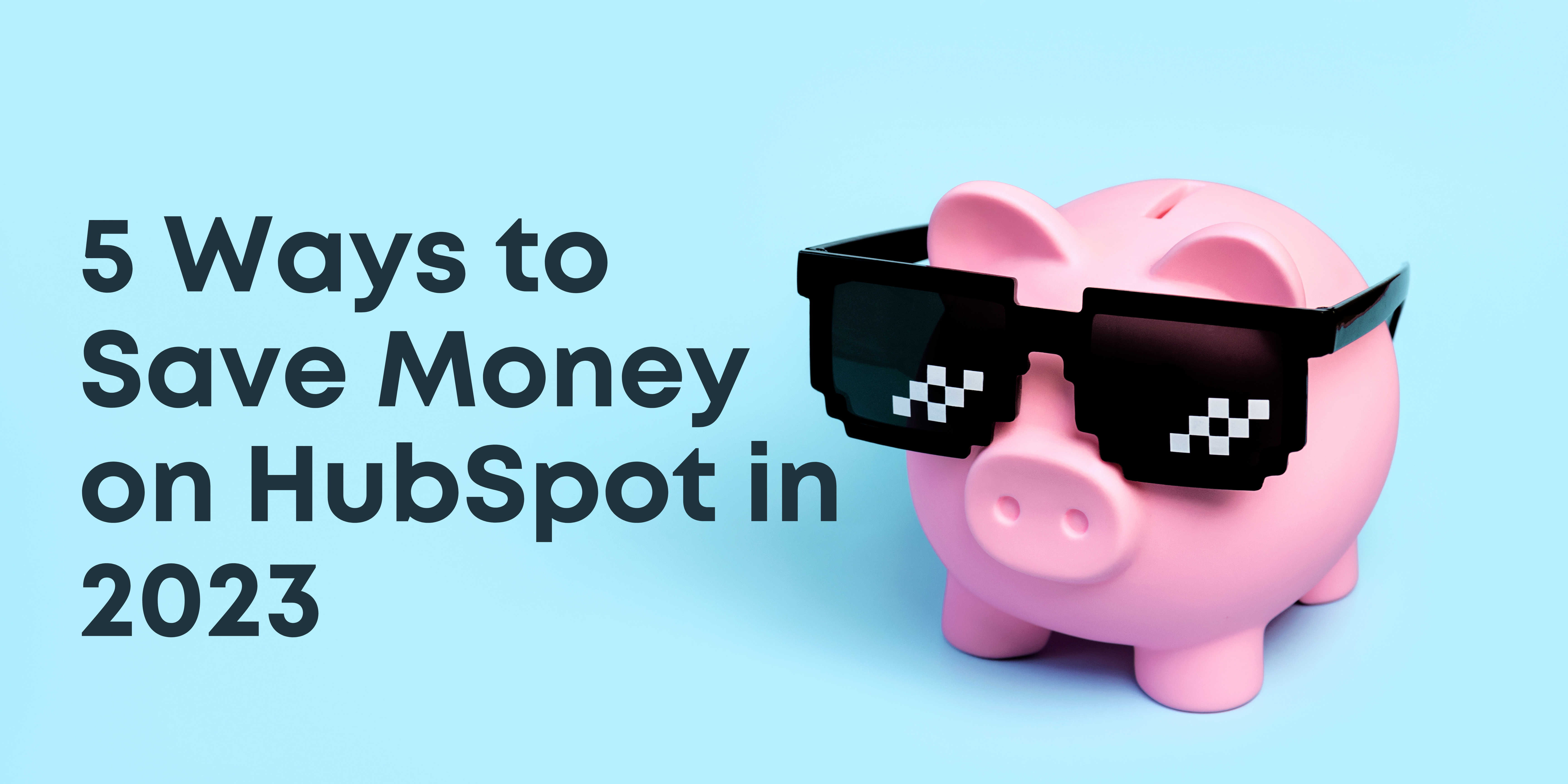 Do you remember when HubSpot was only affordable when your business was already earning money? That made it hard for startups and small businesses to sustain and automate their profitability.
Fortunately, that's a thing of the past. Since then, HubSpot has made it easier for smaller businesses to improve their marketing strategy with their services by completely overhauling its pricing structure.
But if you want to spend even less on HubSpot, here are a few tips:
Pay $0 on onboarding fees (Save $6,000+)
For Pro and Enterprise marketing plans, HubSpot charges an onboarding fee of $3,000 and $6,000, respectively. But even with that investment, they don't actually do the onboarding for you.
Instead, they'll assign an account manager to guide your team through the onboarding process through scheduled calls. By the end of the process, you'll have the many of the essential ingredients to properly use HubSpot, inclugin a basic familiarity with the strategies and software; however, the onboarding doesn't cover everything in depth and there's still some room for error!
You can get the onboarding fees waived by partnering with a HubSpot Certified Partner (like Pearagon :-) ) to get more assistance during the process.
For select HubSpot customers, we're offering HubSpot Onboarding for free. We'll start you off on the right track and get your onboarding fee waived – no strings attached.
Remove outdated and unengaged contacts from your database (Save $3,000+ per year)
HubSpot prices its marketing product in part based on your total number of "marketing contacts." HubSpot sets a billable contact tier limit and any contact set as a "marketing contact" above that threshold requires an extra fee at the beginning of the month. Contacts marked as "marketing contacts" are eligible for certain marketing tools in HubSpot, while those marked as non-marketing contacts are not. HubSpot Marketing Hub users who don't monitor their "marketing contacts" monthly may end up with avoidable fees.
A little clean up and re-classifying of contacts at the end of each month can help avoid this issue. For instance, if you have a Marketing Pro account, you can save $3,000 in a year by simply cleaning up 5,000 of your outdated contacts. To cut your spending, make sure to check the health of your email lists regularly and remove obsolete and unengaged contacts when necessary (i.e., mark them as non-marketing contacts).
Here are some ways to improve the quality of your email list:
Delete unengaged emails. If you're not too keen on removing them right away, you can run a re-engagement email campaign first.
Delete unsubscribes and hard bounces. They're not receiving your emails anyway, so there's no need to keep them around.
Delete anyone who is not from your target market. This includes spam, competitor, and vendor contacts that will never buy from you.
Take advantage of massive discounts (Save $19,200 per year)
Like most subscription-based services, HubSpot also offers discounts when you pay upfront for the entire year. Normally, HubSpot offers a 10% discount for those who pay annually up front, but you may be eligible for even greater discounts.
Twenty-eight percent doesn't seem much. However, if you'll take a closer look at HubSpot Enterprise products, you'll realize you can save a whopping $19,200 a year with their CRM Suite Enterprise bundle. But then again, if you're not ready for that kind of commitment, grab their 10% discount on Service Pro, Marketing Pro, and Sales Pro annual plans.
If you're an entrepreneur or a startup, save up to 90% off your HubSpot bill
HubSpot makes it easier for entrepreneurs and startups to thrive by making their subscriptions even more financially accessible. To qualify, you must work with one of their approved partners.
If you're eligible for the discount, here's what you can get:
Entrepreneurs: 30% off.
Series A funded startups: 50% off.
Seed stage startups with <$2 million funding: 90% off.
This includes 750+ integrations plus training and support to help guarantee your success.
Maximize your use of HubSpot freebies (Save $6,000+)
Every free resource that HubSpot offers the public is geared towards converting sales. Regardless of the intention, it's still a great way to get as much as $3,200 more out of HubSpot.
For example, a lot of people miss out on free trials that can help buy you time. You'll spend the first few days on setup and training anyway. Wouldn't you rather have it for free?
Since the free trial period wouldn't be enough to cover the total time you may need for training and setup, you can also cut spending by using freemium and paid Starter products to save a maximum of $3,200.
While at it, you can also explore HubSpot's rich collection of free training. This can help you navigate HubSpot for your business and still save cash while at it.
Saving time is the ultimate money saver
Learning and implementing everything on your own may mean saving a few dollars in the short term, but let's look at the opportunity cost of going DIY:
Delayed automation that could have helped you earn more even while you vacation, take a break, or sleep.
Decreased staff effectiveness as they're focusing on activities that aren't as profitable.
Decreased income potential until you get everything up and running.
What would it be like if an engineer built a house from scratch with their own hands? Even if they turn out to be a complete natural, the process of learning and implementing could still be an expensive opportunity cost.
That's why specialization and delegation are so important. With everyone performing tasks they're already good at, you're increasing the odds of success for your business.
This is where we come in. Our team of experts can help you in every step of maximizing the value out of HubSpot, from laying the foundations for your success to improving your system so you get the results that you want.
If you want to save time and have your onboarding fees waived, we may be able to help you with our free, no-commitment onboarding services. Apply now to see if you qualify for this offer.
Receive Pearagon's Newsletter