13 MIN READ
Why Enterprise Sales Teams are looking at HubSpot
---
Get the latest blog updates in your inbox.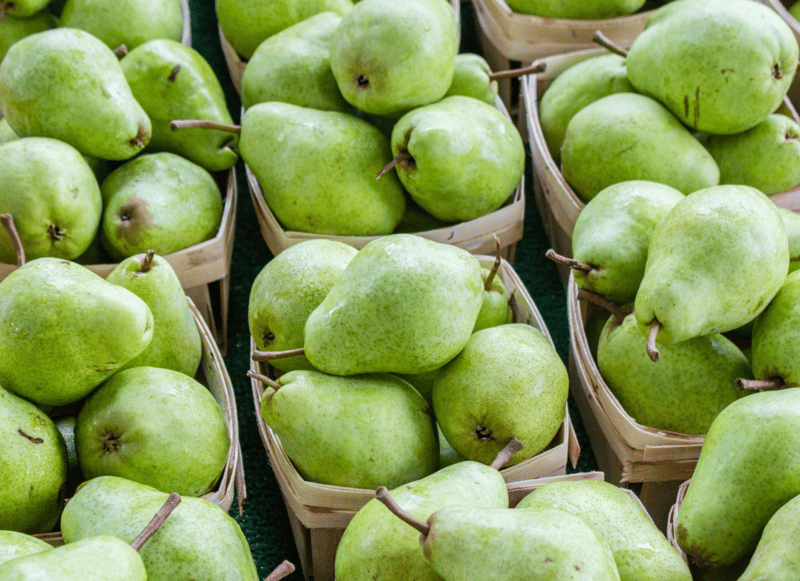 The first word in mind when referred to Enterprise Sales is
"Complex".
Enterprise Sales Teams are referred to teams that procure large contracts that typically involve long sales cycles, multiple decision-makers, and a high level of risk than traditional sales.
A famous image-based reaction meme "Modern Problems Require Modern Solutions" explains why Sales Tools are used to solve problems of Enterprise Sales Team.
Most sales tools are either CRM or CRM enhancers.
(Source: From http://www.hackernoon.com, Lessons I learned while building an Enterprise SaaS sales force in India)
HubSpot
CRM tool which helps to focus on the hottest leads by giving you the full picture of every contact, marketing and sales can work seamlessly together, also helps you to stay organized effortlessly by tracking each potential sale in the pipeline, alerting upcoming tasks, setting reminders which eventually collaborates the team.
There are many alternatives when we talk about CRM. We can argue whether HubSpot CRM is a close competition for Salesforce CRM or not. According to ratings overall, HubSpot is rated 7.8/10 while Salesforce is rated 7.4/10.
HubSpot was named #1 product for marketers in 2020 G2 Best Software Awards which makes them more attractive for marketers. The chart shows ratings of HubSpot CRM and Salesforce CRM by G2. The chart clearly indicates that HubSpot is better than Salesforce in many domains.
Key Features of HubSpot
Pricing
HubSpot is forever free for unlimited data but up to 1,000,000 contacts and compatible with Gmail, G Suite, and Outlook or Office 365 for Windows.
When HubSpot offers Entry at $0, Salesforce CRM charges $25 per user per month.
Cristi H. says "The price! SugarCRM Professional is $30/mo and can be easily customized right out of the box with very little to no restrictions at all. Salesforce Professional is $65/mo with fewer features and far to many restrictions." (Source – g2.com)
It is clear that the charges of Salesforce make HubSpot more attractive for the price-sensitive buyers.
Deal Management
HubSpot claims the creation of new deals at breakneck speed with auto-population of some data eliminating manual inputs.
It can be used whether you are into Process Innovation or Business Process Reengineering.
With the customizable pipeline, the Elimination of non-value-added activities is possible in turn, more focus on deals which matter.
Identification of potential revenue pileup helps teams to focus on the right deals.
Quoting
HubSpot offers sales quotes that are professional and instantaneous for impressing prospective clients.
KPI in case of sales quotes can be speed and efficiency in the sales process as prospects value them.
HubSpot implements a 5S strategy and thus enables the user to find all tools in one place.
Sequences and Sales Automation
HubSpot by putting follow-up on autopilot frees up more time for close leads.
By personalizing and tailoring outreach, HubSpot communicates with prospects as a human communicates.
HubSpot enables us to move prospects more effectively and faster through the sales funnel.
By using contact-based workflows on Page view, one can create a series of emails to targeted visitors and establish a workflow to send those emails. The benefit is clear, with HubSpot such targeted or segmented emails have on average a 14.32% higher open rate and a 100.95% higher click rate.
(Source – G2. The data shows a comparison between HubSpot and Salesforce)
If a visitor downloads an item from the website, by establishing a series of highly-targeted emails, one can continue to nurture them with additional content or promotion for future events.
(Source – G2. The data shows a comparison between HubSpot and Salesforce)
In case a visitor downloads form from the website but do not submit the same, one can set up a workflow to email them.
With flexible workflows, it can accommodate any sales process. Hence, assigning Leads to your sales team for new contacts is easy.
HubSpot provides a great metric for moving prospects to a new lifecycle stage altogether or even assigning it to a different team.
HubSpot enables the nurturing of prospects either by Lifecycle Stages or by Vertical Workflows.
With HubSpot, tasks for sales members are easy to create by engaging them with neglected prospects or by notifying them when a prospect visits a key page or takes a key action.
It is quite clear that such sequences feature of HubSpot will save hours of manual work.
Reporting
Reporting in HubSpot is built around the idea of dashboards as it provides "Everything you need to know about your pipeline in one place."
Dashboards are simply a collection of reports and are sometimes even referred to company dashboards where on a single screen various critical pieces of information are placed in the form of panels.
HubSpot offers various reports at a cost. With the Reporting Add-on feature at $200/month, one can create as many as 200 dashboards.
HubSpot CRM also offers set of essential sales reports out of the box which is interestingly free and hence makes it more attractive. One may argue why it is important to have an out of the box report? Only thinking out of the box itself gives you an edge over your competitors, imagine if one can work on some out of the box reports, how much edge can be created? Well HubSpot CRM offers many essential sales reports out of the box as follows:
Deal Forecast, which shows the amount of revenue for deals in each stage of the deal pipeline. The forecast is based on probabilities and the forecasted revenue is derived by considering probabilities. You can forecast a maximum of up to 365 days with varied date ranges.
Sales Performance, which adds a reporting feature over contacts that have been assigned to sales reps.
Productivity, HubSpot CRM in addition to HubSpot Sales will make sure you get required data for ascertaining productivity by informing you stage of a proposed deal.
Deal Closed vs. Goal, a graphical report where team quoted revenue and closed deal revenue are plotted.
Recent Activity, where you can track the most recent calls, emails, meetings, notes, and tasks logged by your team.
For only $700/month ($500 for Sales hub professional and $200 for Reporting Add-on) one can get –
Leaderboards, to encourage sales reps by drumming up a bit of a friendly competition which does not hamper organizational goals by looking at stages of a deal.
Funnels, will let you know how quickly reps are converting an opportunity to a deal and at which stage there is no progress.
Revenue forecast is free, however, a detailed forecast provides you a variance analysis between closed deal amount and forecast amount for each rep.
Engagements, to ensure engagement of reps in a deal.
To have an extra edge, companies go for Sales Hub Professional, where tailor-made reports by using Custom Report builder and Customize Essential Reports can be generated all at only $500/month. However, Sales Hub Professional gives you 2 dashboards, yet with Reporting Add-on only at $200/month, you can get use up to 200 dashboards with additional reporting features.
(Source – G2. The data shows comparison between HubSpot and Salesforce)
Although ratings of HubSpot is lower than Salesforce, it is better to go with HubSpot as it will give reports, dashboards, and forecasts for free.
Customer Support
Calandria A says "HubSpot CRM is one of the best CRM tools of the market and serves any kind of sales business perfectly. It works as a single place where users can keep product information and contact lists of customers. Users can stay in touch with customers and contacts anytime…"
The data to the left clearly shows superiority of HubSpot in terms of customer support.
Usage of HubSpot and Salesforce
Who should use HubSpot?
According to the blueprint, Businesses who want a CRM solution should choose HubSpot as it is easy to setup and free to some extent which small businesses and sole proprietors feel convenient.
When a CRM is required only for sales reps then HubSpot will be the winner as it provides an edge in that particular domain.
With a plug-and-play solution, HubSpot CRM is easy to use.
When a user is price sensitive then one should choose HubSpot as its pricing model provides an option to save money.
When usage of other software is essential then opt for HubSpot as it has an edge in integrations with other software.
HubSpot is more suitable for small businesses and hence chances of operation of business by Mobile phone are higher which make following ratings relevant.
(Source – G2. The data shows comparison between HubSpot and Salesforce)
Current users of HubSpot and Salesforce
Following data( based on reviews made by various entities on G2) is in terms of user size:
Analyzing the above data will show that larger portion of users are Small-business which is obvious because of free service in comparison to Salesforce where major portion of users are mid-market.
Originally published May 11, 2020 4:14:00 PM, updated Mar 21, 2022
Get The Latest Swipes In Your Inbox.
Join the other 15000+ savvy marketers & cpywriters who get swipe updates.
Each week, you'll receive "Swipe Studies" analyzing successful promotions.
You'll be the first to know about new site features & additions.