HubSpot's New Data Sync: What it is and how to use it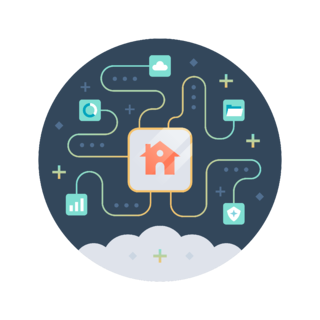 For growing and successful companies, collecting and organizing data is crucial. Naturally, as you scale data complications and complexity increase.
Using multiple systems in tandem with your CRM can disconnect your departments and functional teams. This is why HubSpot created the Data Sync tool in its new Operations Hub software.

HubSpot data sync tool: What does it do?
HubSpot's data sync is the engine behind their new Operations Hub that allows you to unilaterally and bi-laterally sync data between HubSpot and many of the applications your business uses daily. This is a powerful tool to add to your tech stack, as it connects data from two platforms, effortlessly and code-free. No more spending hours importing and exporting data manually.
Not only is data sync easy to use, but it is exceptionally flexible to your company's specific needs. Data sync comes with a set of unique and valuable features:
Keep databases in continuous sync. With data sync, your customer data stays in continuous sync with your HubSpot software, both ways and in real time. With this feature, your business will have access to clean, consistent, and accurate information.
Choose one- or two-way syncs. You can choose one-way sync if you want to make changes to only one tool or you can choose two-way sync if you want data to flow continuously between both tools.
Fully customize your sync. Use filters to choose exactly where each piece of your data goes. With the ability to create custom fields, use custom field mappings to ensure your information gets synced to the right place.
Sync new and historical data. HubSpot scans and syncs both newly created and existing data.
Data sync examples and case studies
Here is a case study provided by HubSpot of how Eastridge used data sync:
"[Operations Hub] links Dynamics and HubSpot and automatically updates lead scoring, latest marketing communication, campaign designation, and new leads generated from marketing efforts are put directly into the sales process. It took me one try to have things working, and it was pretty straightforward. I like [Operations Hub] because I can create and work independently, without having to ask an engineer or someone else to assist. "



4+ hours saved/week
25% growth in employee satisfaction
10% customer growth


- Benjamin, Managing Director, Eastridge (

case study

)
Another case study from HubSpot:
"

Early this year, we had a low-touch model and a high-touch model. We needed to connect these two worlds. By examining the entire customer journey, we realized that HubSpot was the common factor between our whole tech stack, [including Stripe and Intercom].
"The main factors that made us decide [on Operations Hub] were the real-time sync, the easy setup, and degree of connectivity. With [Operations Hub], you have the complete databases in sync from day one, including historical data. It was very easy and intuitive to configure. It made life easier for our team by automating things that in the past were done manually. And it enabled Ops to take control of all our systems, and to empower our [go-to-market] teams by giving them access to the data they need."

20+ hrs saved
2 hrs/week in data management
10% increase in employee satisfaction

- Taimoor, Head of Revenue Operations, Sellics (case study)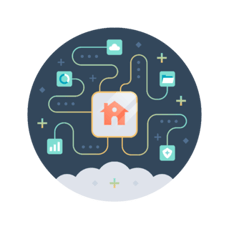 What apps can I sync?
Currently, HubSpot can sync with 30 different built-in integrations. A few include Outlook 365, Mailchimp, Stripe, Active Campaign, Constant Contact, and Xero. To see the full list go to your HubSpot account and click the Marketplace icon in the main navigation bar. Once in the Marketplace, click "Data sync built by HubSpot" in the left column. Check back frequently as HubSpot plans to continue integrating new apps and increase the capabilities of existing integrations.
How to use the new data sync tool
Syncing integrated apps is simple.
On your HubSpot account, click the Marketplace icon in the main navigation bar. Under "Manage", select "Connected apps."
Click the app you want to sync.
Click "Set up your sync."
From there you can set up how you would like to sync. For more details setting up your data sync, please see HubSpot's knowledgebase article here.
Resources and links
There are many helpful resources for learning how to use HubSpot's data sync. In April, we hosted a webinar that gave an overview of Operations Hub, including data sync. HubSpot has also done an amazing job at providing resources for understanding and using the tool.
We can help
Whether your organization is new to HubSpot, the data sync tool, or experienced HubSpot users the Pearagon team can help.